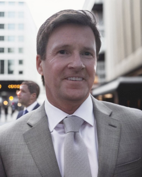 Founder & CEO
G. Scott Herman
Scott began his healthcare career in 1984 as a paramedic and first responder, for nearly 10 years before entering the home care field. Now pushing 30 years in home care, he has led some of the nation's largest and most innovative companies, having held nearly every operating and administrative position in a home based structure. Holds a BSN from Kansas Newman, an EMICT from the University of Kansas and served as a flight Nurse/Paramedic, Emergency Room and ICU Nurse as well as Home Health and Hospice clinician​.

Background: ​
Scott founded New Day Healthcare in July 2020, with a small group of home care professionals. The company adopted the tag line "Burn the Ships", to rethink home care delivery, in light of the changing environment. Starting from scratch, in the middle of a global pandemic, New Day has grown tremendously and now touches near 85,000 patients annually, with over 5,000 team members, in 5 states. Serving multiple homebased business lines including Home Health, Hospice, Community Care, Pediatrics and Private Pay. New Day is setting the standard for continuum-based care with People, Process and Technology and is recognized as one of the most innovative companies in the home care delivery space.

Professional History
National Home Health Care: CEO Home Health/Personal Care/Behavioral Health ​
Jordan Health Services: CEO Home Health/Hospice/Personal Care
Accellion Health: Founding Executive, Managed Services Company​
Harden Health Care Home Health/Hospice: President Home Health/Hospice
North Mississippi Home Care: Executive Director Home Health/Hospice/Infusion
Via Christi Home Care: President/CEO Home Health/Hospice/DME/Infusion
---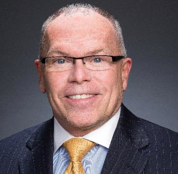 Chief Financial Officer
Jeff Aspacher
Over 26 Years of senior level financial and operating experience in Home Health, Hospice, Pediatrics and Personal Care as well as Senior Living and Rehabilitation

Extensive transaction and corporate finance experience as well as oversight of financial reporting, accounting, budgeting, modeling, revenue cycle management and information technologies and systems

BA in Accounting from Michigan State University, Certified Public Accountant in 1981

Background:
Kare-In-Home: CFO ~$45m Home Health/Hospice/Personal Care/DME

Healthy Living Network: CFO ~$130m Home Health/Hospice/Personal Care

LHC/Almost Family: VP Acquisitions and Strategic Development ~$2b Home Health/Hospice

Community Health Systems: CFO Home Care Division ~$230m Home Health/Hospice/Personal; Care/DME Division of $20.8b NYSE traded Hospital Operator

DSSW: CFO and CEO of Lifespan Home Health ~$30m Home Health/ Pediatric Nursing and Therapy/Waiver/Disability/CDS

Texas Home Health: CFO ~$120m Home Health/Waiver/Personal Care

GerAssist: EVP Business Development ~ $20m Senior Living/Home Health/Outpatient Rehabilitation/Personal Care
---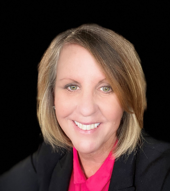 Co-Founder & Chief Operating Officer
Kathy Poland
Over 29 years experience in Human Resources and Operations

Over 20 years Executive Healthcare Leadership

Broad based experience in human resources and operations in various industries working in both publicly-traded and private equity owned businesses

Positions held: Chief Operating Officer, Chief Value Officer, SVP Operations, VP Human Resources

Holds a BA in Business from Amberton University

Background:

Large scale multi-site – multi-state operations, capital raise, mergers and acquisitions, 40+ integrations, P&L Management for $1B in revenue, post-acute continuum for 65,000+ patient population, policy development, organizational behavior, benefits design, employee relations and recruiting.

Elara Caring: May 2018 – December 2019: 65,000 Patients. 33,000 Employees. ~$1B

Jordan Health Services: April 2002 – May 2018: 35,000 Patients. 20,000 Employees. ~$480M

Tetra Tech EMI: 1993 – 2002: Environmental Consulting. 6,000 Employees. ~$100M

---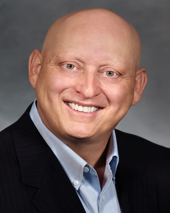 Founding Executive & Chief Administrative Officer & Chief People Officer
Lester E. Simmons
Bringing over 35 years of experience leading Human Resources and Administrative functions on five continents

Human Resources leadership experience includes Fortune 500 companies serving in the roles of employee relations, labor relations, organizational development, recruiting, compliance, compensation, benefits, contracts, and administrative services

U.S. Army, Captain

Holds a Bachelor of Science from Wichita State University and a Bronze Star for Valor as a captain in the United States Army

Background:

Elara Caring ~$1.2B Home Health/Hospice/Personal Care/Behavioral Health: Chief People Officer and Chief Administrative Officer

Jordan Health Services ~$480M Home Health Hospice/Personal Care: Chief People Officer

Tronox Chemical ~$5B Titanium Dioxide Manufacturing: Vice President of Human Resources

Kerr McGee Oil and Gas ~$14.2B Oil and Gas Company: Senior Human Resources Advisor

Johnson Controls ~$11B HVAC Manufacturing: Senior Human Resources Manager

SCCS Home Health and Hospice: Director of Human Resources

PepsiCo: Human Resources Manager

---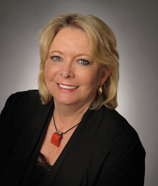 Chief Compliance Officer
Susan Marberry
Compliance expertise in Regulatory, Medicare/Medicaid Payors, CHAP Accreditation, HIPAA Privacy, and M&A Valuation & Due Diligence Process

Currently holds a Certification in Healthcare Compliance (CHC) through the Society Of Corporate Compliance and Ethics (SCCE) & Health Care Compliance Association (HCCA)

Background:

Over 24 years of Executive Level experience in the Healthcare Industry as CEO for 15 years and CCO for a 5-State and multi-million-dollar Home Health for over 6 years and a total of 15 years in Compliance.

Registered Nurse with over 35 years experience in Healthcare, including Home Care & Hospice, Emergency Room (CEN), Transport RN, and Intensive Care management.

Founder & Owner/Operator of Texas Travel Nursing & Staffing Agency with over 200 Nurses for over 15 years.

Founder & Owner/Operator of Central Texas Home Health Agency specializing in LVAD & Cardiac Infusions.

---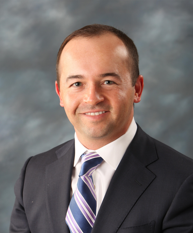 Chief Business Development Officer
Matt Griffith
Experienced Corporate Development & Strategy professional with a demonstrated history of developing and executing upon high-growth strategies within the healthcare space. Over 16 years of broad-based experience encompassing finance, business intelligence, valuations, strategy, acquisitions, DeNovos, and project management

Over 8 years experience in private equity backed health care organizations, executing over 40 acquisitions and $500m of acquired revenue in multiple geographies

Holds a bachelors of science in business administration and a masters of science in accounting from Babson College

Background:

PricewaterhouseCoopers – Senior Associate, Transaction Deal Services

Highland Capital Management – Analyst, Corporate Development & Strategy

Jordan Health Services – Vice President, Corporate Development

APDerm – Chief Development Officer (Acquisitions, DeNovos, and platform integration)

---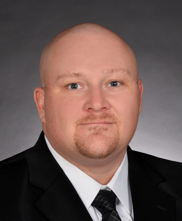 Founding Executive & Executive Vice President of Patient Navigation & Care Continuum
Justin Miller
Healthcare professional with over 20 years experience in Home Health, Hospice and Personal Care services

Specializing in Continuum builds, Home Care Sales and Sales Management

Extensive experience building intake departments and overseeing referral management systems

Started Home Care career in the Medical Equipment Industry working directly in-patient care

Executive level experience as Vice President of Continuum for a 16 state $1.2B organization

Executive level experience as Vice President of Sales for $480M Home Care company operating over a five-state region

Background:

Via Christi Home Care: Sales Director

Harden Healthcare: Director of Business Development

Jordan Health Services: Director of Sales/Synergy

Elara Caring: Vice President of Continuum Development

---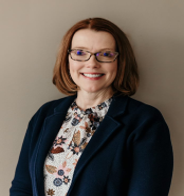 Senior Executive Vice President of Clinical Nursing Operations
Anita Angstadt, RN
Experienced Executive with over 20 years experience in Home Health

Successfully implemented processes to ensure quality care is provided to patients, profitability goals are exceeded, leadership staff is successfully mentored, and clinical staff turnover is minimal

Background:

Registered Nurse with 34 years of experience in Healthcare; including Home Health and Hospice, Day Surgery Pre-op and PACU, and Operating Room

Phoenix Home Care and Hospice, Vice President of Operations

Heartland Home Health and Hospice, Director of Nursing

Wichita Clinic Day Surgery, RN

St. Francis Hospital, RN
---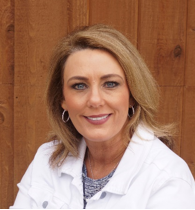 Founding Executive & Vice President of Project Management
Charissa Pollock
Senior Project Manager over 20+ years experience in aircraft project planning, both in US and Europe. Specializing in data, configuration, engineering, supplier and quality management as well as back-office operations

Started in Home Healthcare in 2019, Director of Project Management, Integrated six companies into a 1.2-Billion-dollar Home Care delivery network, forming the 5th largest company in the country, securing 32 Million dollars of integration synergies

Background:

Elara Caring: Director of Project Management

Airbus Americas Senior Project Manager

Raytheon Aerospace Senior Configuration Manager

Bombardier – Learjet Configuration Manager